Wondering what steps you should take in pricing your product?
We've got a 5-Part guest blog currently. You can check out the full blog post here. If you'd like instant updates, subscribe to our newsletter!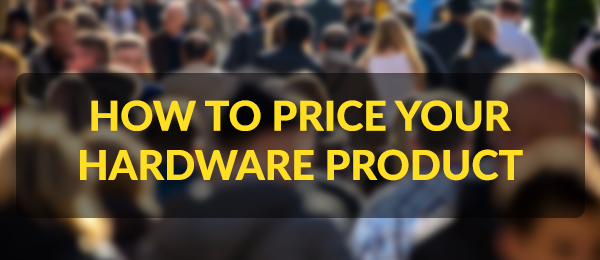 Determining the sales price of a product depends on three factors:

Your sales model and whether you are doing direct or indirect sales.
How much end customers are willing to pay for a product, which you will know from your customer research.
The raw cost it takes to get your product manufactured and out to customers.
Part 1 – The physical product (the stuff you hold in your hands)
Part 2 – Manufacturing and testing (making the stuff)
Part 3 – Packaging and Shipping (sending the stuff)
Part 4 – NREs (a hidden costs that can sneak up on you)
Part 5 – Profit (everyone's favourite!)