CAD Maintainers, Founding Team
6-month, part-time commitment
Not paid. Not a youth-activity
The Bayview BOOM teaches at-risk teenagers how to build and market a real hardware product, giving them the skills and hands-on experience to build a brighter future for themselves.
The BOOM is seeking 2 CAD Maintainers for our Founding Team. Your job is to maintain our CAD drawings.
We're seeking 2 CAD Maintainers:
Circuit Schematics (DipTrace and/or Upverter)
Mechanical Drawings (Autocad Fusion 360)
You should be an experienced CAD designer, and passionate about empowering disadvantaged youths.
Like all BOOM team positions (including the Founder), this is NOT paid – the BOOM is not funded. Seeking a commitment of 3+ hours per week.
More info:
bayviewboom.org
boo.ma/team
boo.ma/dolby1
Apply:
volunteermatch.org/results/opp_detail.jsp?oppid=2670137
or
boo.ma/contact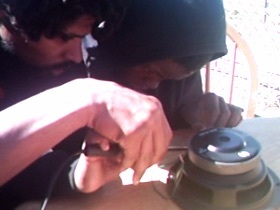 [details=Summary][details=Summary]This text will be hidden[/details][/details]